Extralite CH-02 Computer Combo Mount for Hyperstem
CH-02 16.8
g.

(with Garmin mount)

Computer Holder specific for HyperStem.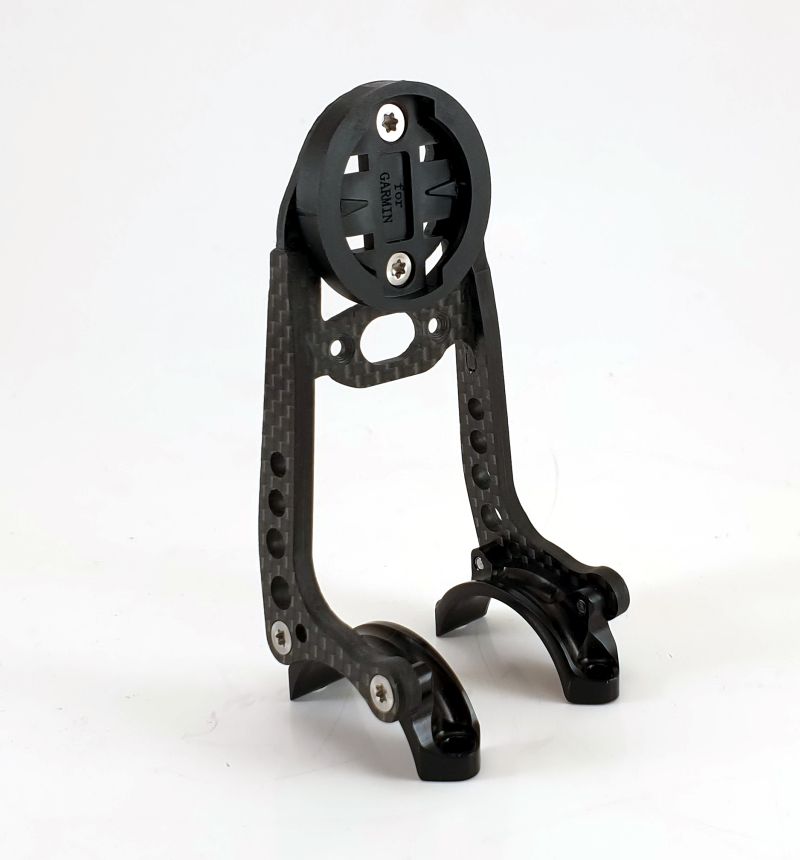 A tricky composite marvel.
Compatibility: All HyperStems
Fits: Computers up to Garmin Edge 1030 size
Materials: T700 carbon fiber tralice, AL7075TXX clamps
Weight: 23.3g (adds 16.8 from stock clamps)
Angle: parallel to stem body
Optional: GoPro mount
Finish: natural carbon

Download CH-02 user manual

Download GP-02 GoPro Mount manual
Improvements on previous version: (CH-01)
-Tougher
-Compatible with most adaptor inserts like Wahoo, Bryton etc.
– Optional GoPro mount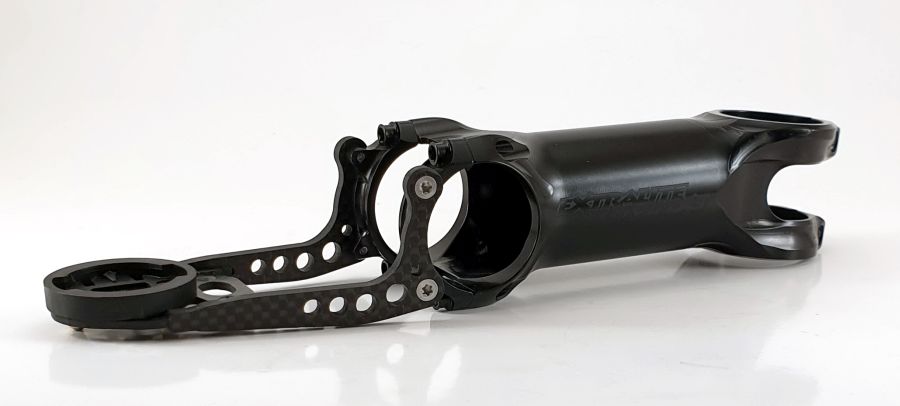 CH-02 replaces the standard handlebar clamps of HyperStem with a complete new assembly that sports a rigid tralice to firmly hold your bike computer.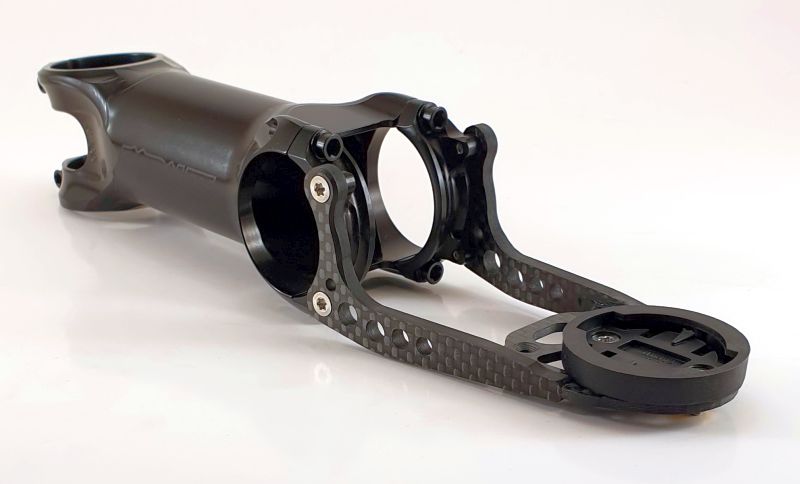 It comes ready equipped with the adaptor-insert for Garmin or Wahoo bicycle devices and gives you all the necessary to mount your computer onto your HyperStem.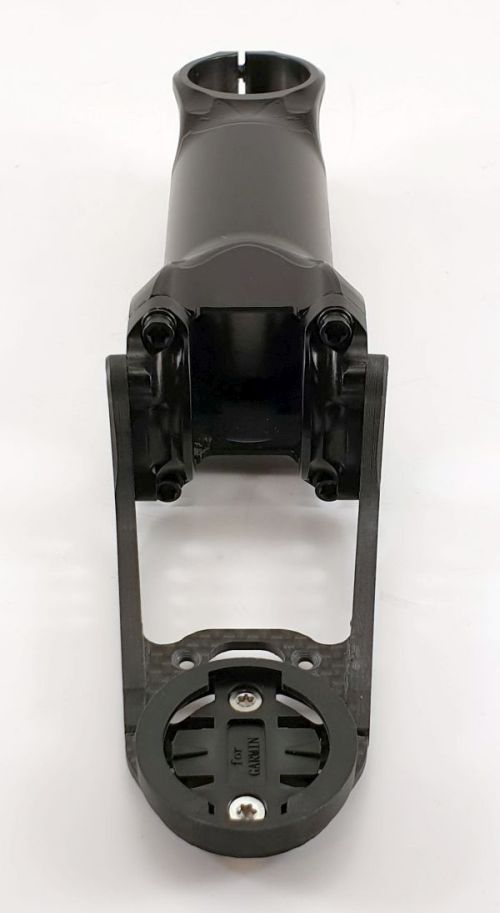 Removing just 2 bolts you can replace the supplied adaptor-insert with other popular models.
The same 2 bolts standard is shared by several commonly available adaptor-inserts as for Wahoo, Blackbird, Bryton, Cateye, Gopro, iGPSPORT, Omata, Polar, Sigma etc.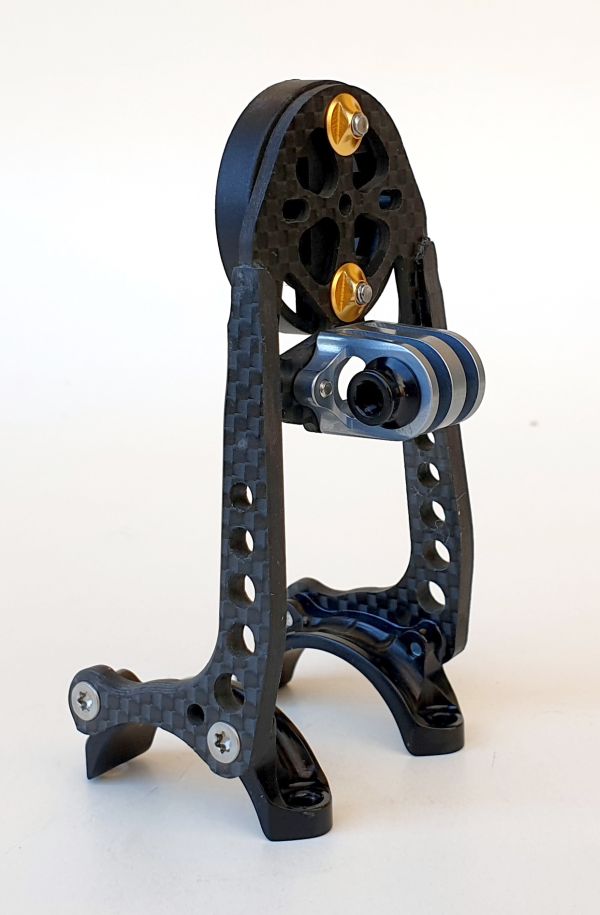 Optional metal GoPro adds only 5.2g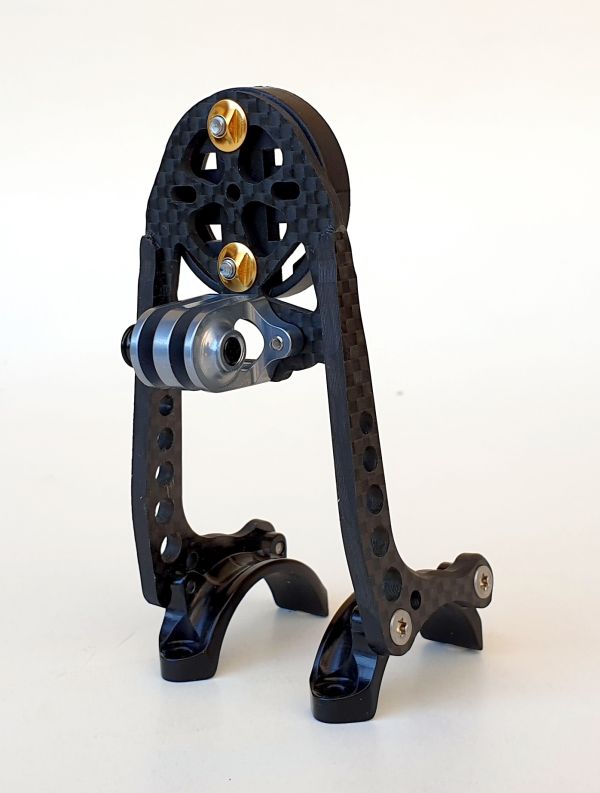 CH-02adds only 16.8g to the total assembly and does not need any additional part.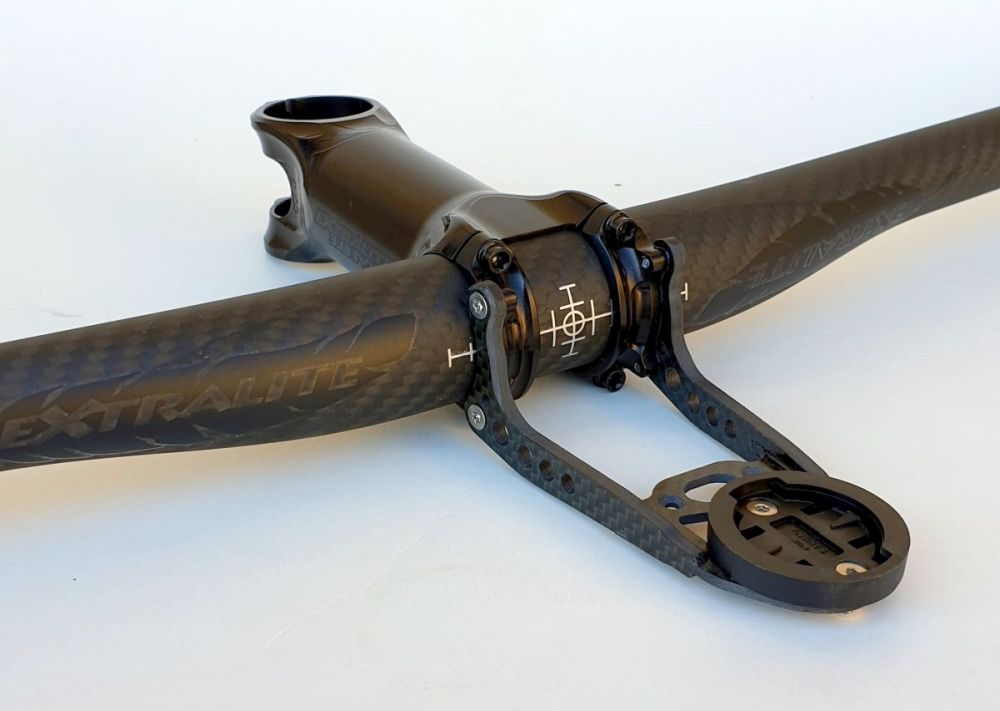 As every Extralite product it benefits of our accurate FEM analysis.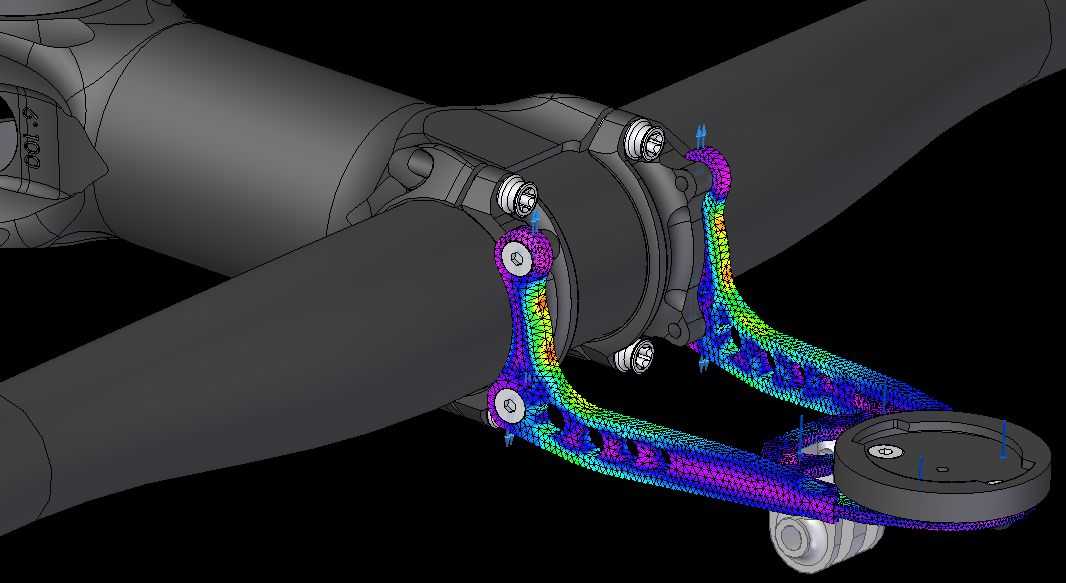 100% made in Italy